[caption id="attachment_4242" align="alignleft" width="144"]
Barbara Luck, RA[/caption]
December 18, 2013 
About the Teleseminar 
Between 2000 and 2002, the speaker collected feedback-based information from a total of 75 women who agreed to use essential oil vitex agnus castus for menopausal problems.  The information collected from these 75 unique experiences provided unprecedented insight into the efficacy and surprises associated with use of this very powerful essential oil.
Now, over ten years later, essential oil vitex is a standard in menopausal management.  This presentation will revisit how it all started as well as a suggested protocol for prudent use.
Meet Barbara Lucks, RA
Barbara Lucks RA is a registered aromatherapist living in western Colorado.  She has served as an aromatherapy educator and regional essential oil supplier since 1996.  She is a charter member of the Lavender Association of Western Colorado.
Barbara received her initial aromatherapy certification from the Pacific Institute of Aromatherapy in 1996, with subsequent study with the Pacific Institute (Kurt Schnaubelt) as well as Christoph Streicher, Jeanne Rose and Peter Holmes.  She has provided essential oil education to her neighbors at community festivals and events, as well as teaching at local community colleges and massage schools.
Barbara started investigating the possible benefit of essential oil vitex agnus castus as part of her own menopausal management.  Her own success prompted her to question whether other women might experience similar benefits.  In posing the question, Barbara framed the feedback as a collection of individual stories...an anthology. The startling information received from the women who shared their stories is summarized in "The Vitex Anthology" which was first presented at the Pacific Institute of Aromatherapy (PIA) Conference in 2000, with a subsequent survey-based study conducted and presented at PIA in 2002.
Barbara's seminal work has since been duplicated and refined by aromatherapists all over the world, with similar results.
Contact Information:
Phone:  970-858-9565 
Email:   info@oasisbotanica.com 
Mountain Region MEET UP and Membership Drive 
November 30, 2013 1:00 to 3:00pm Mountain Time
Program - Stressless 
Dr. Raphael d'Angelo and Nancy d'Angelo
All are welcome, join us for an aromatherapy educational program
and learn about AIA membership.
For more information contact:
Nancy d'Angelo
Mountain Region Representative
Phone: 303-668-4884
Location: 
Soul Journey Health, 12211 W. Alameda Parkway, Suite 103,
Lakewood, CO 80228, Phone: 720-519-1548
*CPDs are available for the educational presentations.
We hope to see you there.  
You have local networking opportunities through AIA Regional Meetings.
Each Regional and state Representative will be offering quarterly networking meetings or teleconferences. These gatherings are designed to bring aromatherapists together to learn, share ideas, make connections and get updates on what's developing within AIA.
Our Presenter: Raphael d'Angelo, M.D.
Wednesday, November 20, 2013 ~ 6:30 – 7:30 pm Mountain Time
About the Teleseminar Dr. Raphael d'Angelo, medical doctor and microbiologist will provide you with an eye opening account of the world of parasites. These fascinating creatures can cause symptoms from mild to misery when they encounter the human host. From his early days detecting these critters in an Air Force hospital in Viet Nam to his current parasite research lab studies, Dr. d'Angelo will give the details of modern day exposure, symptomatology, detection and treatment. Some essential oils are mentioned in textbooks but there is very little published research on the use of essential oils for therapy of parasitic infections. Dr. d'Angelo will be sharing his treatment experiences with essential oils from his ParaWellness Research program.
Meet Raphael d'Angelo, M.D. Raphael d'Angelo, M.D., a holistic medical doctor, provides consultative services in the area of natural health. Dr. d'Angelo has over 45 years in medical microbiology and parasitology and conducts research in various aspects of infectious diseases. Certified in family medicine, integrative holistic medicine, medical microcurrent, clinical aromatherapy, and medical technology, he practices as a Native American Medicine Man under the jurisdiction of the Native American Free Exercise of Religion Act of 1993 and a Ninth Amendment Declaration of Individual Rights as filed.
Contact Information: Email: info@parawellnessresearch.com Web: http://www.parawellnessresearch.com/index.html
Dial in information is emailed to the members. Not a member? Join Now.
   **Mayor of St Pete's - Bill Foster is proclaiming September as Aromatherapy month!  **Where are you living? down below like a coal miner or up above?  **Kundalini Yoga - Ah! the breathe of life. "Without peace of mind, there is no piece of heart".  **I want to be PILLAR, the hypothalamus controls the body - are you in fight or flight?  **Vintage Aromatherapy is on the rise.  Use me baby, Restart me up.  **The Fifth Element - "the mysterious quinta essentia" is key to whole body healing.  **6 Pathogenic conditions - make sure you review, which one do you resonate with and recognize to address the whole terrain.  **Smell, dynamic, knowledgeable and true.  Keeping our lymphatic system in line with Nature too!  **I'm just saying "do no harm" Do your research.  There are many controversial articles.  Knowledge is power.  Think outside the box.  **I have a backbone.  I'm in awe of your science teaching. BTW - I want Andrea to help me with my power point presentations.  :)  **Bridging energies & chemistry is his specialty.  Squaring the circle just makes sense!  **Hippocrates came to visit and shared his wisdom and Dr D. explained the speed bumps of life in aromatherapy.  **The plant is the whole, the EO is the soul & everything being asked from the heart is a prayer.  **Do you have Nature Deficit Disorder?  Go for nature walks, learn, feel, touch & smell.  **Salts help is get back to healing - Let's try and get naked & play in the healing mud.  **Maslow's Hierarchy & Socrates teachings.  Our Passion, Trust, Needs & Love.  Building a relationship & sharing knowledge.  **One part oxygen, two parts hydrogen, the rest is magic.  Energy is carried forever, water holds memory!  Let the waters guide you.  **Love your skin, test your products on yourself first and perhaps your husband too!  Be simple, Be safe & Be well.  **This works, this doesn't - bring it all together.  Where the attention goes, our energy goes.  Change your thoughts - change your world.
Airports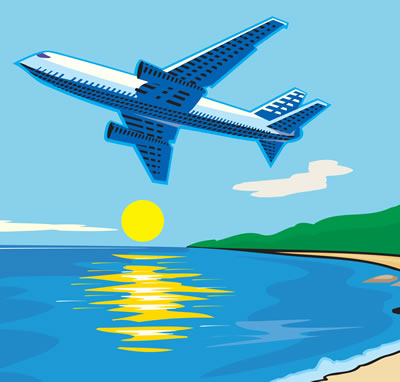 St. Petersburg/Clearwater International Airport

 http://www.fly2pie.com/
14700 Terminal Blvd  
Clearwater, FL 33762

Directions from airport to hotel:
Take Ulmerton Road East to I-275 South, Exit 22: Interstate 175. The exit will turn into 5th Avenue South. Follow 5th Avenue South to First Street South, turn left, Hilton is 2 blocks down on the Left. 

Distance from Hotel: 15 mi. 
Drive Time: 20 min. 



Tampa International Airport

 http://www.tampaairport.com/
4100 George J. Bean Parkway
Tampa, Florida 33607

Directions from airport to hotel:

Take I-275 South to Exit 22: Interstate 175. The exit will turn into 5th Avenue south. Follow 5th Avenue south to First Street south, turn left, Hilton is 2 blocks down on the Left. 

Distance from Hotel: 22 mi. 
Drive Time: 30 min. 




Transportation

Super Shuttle 
http://www.supershuttle.com/Locations/TPAAirportShuttleTampaBay.aspx

Pinellas Suncoast Transit Authority 
http://www.psta.net/index.php

*The Hilton offers a shuttle that operates within a 3 mile radius of the hotel in the downtown area.
Create Your Own Skin Care Line
Learn how to create facial cleansing grains, steam herbs, toner and serum with natural plant ingredients. Most people misdiagnose their skin type. Once you know your skin type you can create nourishing face care products to balance and promote radiant skin. Joan shares tips from her natural cosmetic formulating experiences.
Bio
Joan Morais is an aromatherapist, herbalist, natural cosmetic formulator and instructor. Joan has completed courses with The Institute of Integrative Aromatherapy, Dhyana Center Ayurvedic Clinical Aromatherapy, Living Awareness Institute Herbology, Cosmetic Chemist Certificate Program and teaches courses on Natural Body Care Product Making. She has written many "How To" books.
Hydrosols: Exploring These Ancient Medicinal Waters

We will explore the history of the distillate waters we call "Hydrosols." We will discuss Good Manufacturing Practices, microbes and shelf stability, Myths vs Facts surrounding the distillate water and look at the chemistry and current research of Hydrosols and their uses in a clinical practice.
Bio
Ann Harman is a Certified Organic Farmer, Botanist, Herbalist and Artisan Distiller. She is owner of IAG Botanics LLC, a certified organic business in Washington State, USA. Ann has been making herbal products for decades and distilling hydrosols for more than 17 years. She loves sharing her knowledge of the world of distillation and hydrosols and works directly with Medical doctors, Aromatherapists, Naturopaths, Herbalists, and Organic Personal Care manufacturers. 
Early Bird*
Pay by 5/31/13

Registration for Members

Members qualify for significant discounts.

Join Now to receive these discounts.

Conference - Fri-Sun  (Sep 20-22, 2013)

"Plan Ahead Plan"
3 equal payments of $142 to a total of $426.

Pay the first $142, then two automatic payments of $142 each will be processed 45 days apart.

Daily Rate - Friday Only

Daily Rate - Saturday Only

Single Lecture

Pre-Conference - Thursday (Sept 19)
9:00 am - 4:00 pm - Including lunch


Clinical Safety:  The Way Forward

with Robert Tisserand

2013 Conference Reception - Friday Night
For those not signed up for full conference.
Included in full conference registration.
For non-members, click here for your early bird pricing.
The information on this site is intended for educational purposes only and is not a substitute for the advice of a qualified healthcare professional. The Alliance of International Aromatherapists does not endorse schools, endorse or test products, nor does it verify the content or claims made, either implicit or explicit. AIA does not accept responsibility for the consequences of the use of this information or its most up-to-date accuracy. AIA is a nonprofit, tax-exempt research and education organization under IRS section 501(c)(3).

Copyright © 2007-2016 Alliance of International Aromatherapists. All rights reserved.